On December 5, International Volunteer Day, we publish touching and honest stories of teens who volunteered.
At the very least, being a volunteer is doing what you really want and love to do. Volunteers are engrossed in an activity that engages them so much that time at work flies by and the feeling of fatigue bypasses.
On the International Volunteer Day, Letidor, together with the Association of Volunteer Centers, publishes 15 reasons to become a volunteer, which were named by the teenagers themselves.
These guys every day, regardless of different circumstances, devote a couple of hours to volunteering. We asked them why they chose this path.
Perhaps their answers will inspire you to do your little bit for the volunteer movement!
1. Make a difference for the better
A volunteer is an example of morality and selflessness; is a person who can effectively collaborate with others and work in a team for the good of society.
17-year-old volunteer Max embodies all these qualities. Taking part in the federal project "Clean Games", he organizes environmental clean-ups in a game format for young people in his city. Every year more and more people take part in them.
"I volunteer because there is always a result after my work."
2. Finding a purpose in life
Alice is 14 years old, she lives helping animals on the street find their home. Her volunteer project is called "I want to go home".
The idea for the project arose on the day when, returning home, Alice saw a stray cat on the street: the animal was thin, with dirty, sticky hair. The girl could not pass by. Without thinking twice, she took the cat to the veterinary clinic, and after a while, the fluffy friend found loving owners and her home.
Now the girl dreams of opening her own shelter, where every homeless puppy or cat will find warmth and care.
"I volunteer, because the road will be mastered by the one walking. I am at the beginning of the path, but I know where and why to go! "
3. Contribute to the health of the nation
Jack, at the age of 17, makes a great contribution to popularizing the knowledge of cancer prevention among his region. Together with medical volunteers, the young man organizes lectures and training seminars for everyone on preventive measures and the importance of early detection of cancer.
More than 1200 people have already taken part in the events, and activists of the Center for the Prevention of Cancer of the Krasnodar Territory have become interested in the project.
"I volunteer because I know exactly what to do to reduce the incidence and death rates from cancer."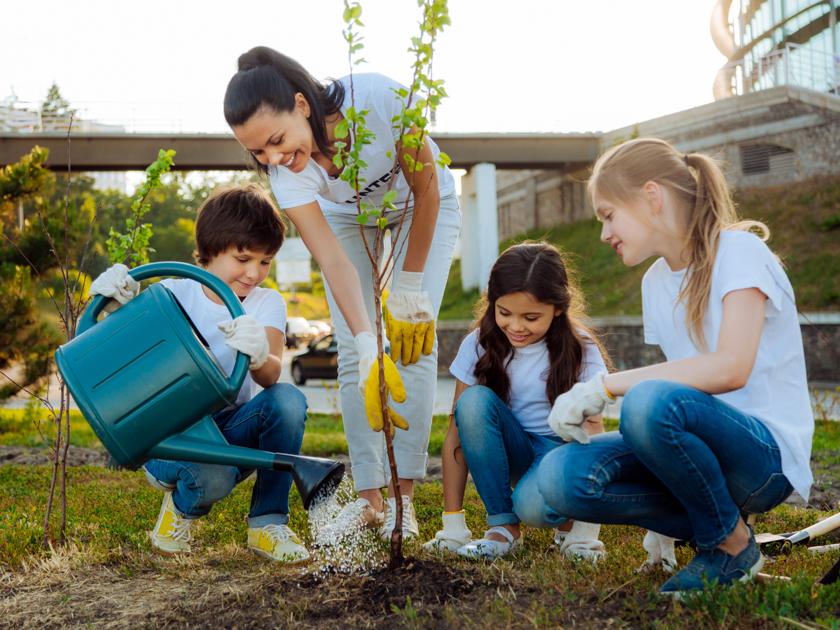 4. Helping people remember their roots
Anastacia is 15 years old, and she knows after whom the streets of her city are named, but many of her peers do not know this.
To preserve the memory of the brave heroes of the war, the students came up with the project "Perished – Yes, Forgotten – No".
Volunteers hold mass events at which they tell children and adolescents about great personalities who defended the ideals of peace, freedom and goodness, who once perished on this earth and defended peace for their descendants.
"I volunteer because I want every child and adult to know and remember the names of the heroes who saved our country."
5. Use your abilities in the name of global goals
17-year-old Arina understands that environmental problems have no boundaries. You need to act locally and right now!
The girl is the initiator of a project to reduce the use of plastic bags; she organizes the collection of unnecessary things and materials from which she creates bags and reusable bags.
She distributes them among friends and acquaintances, and also offers them to coffee houses and shops.
"I am a volunteer, so I want to convey to every person what we all face in the future use of plastic."
6. Help all living things
Evelina is 15 years old, and, according to her, several years ago, walking in the forest, and sometimes in the local area, residents of the city could meet Nikolsky's turtles – representatives of the Mediterranean species. Recently, people meet this species less and less, and when they meet it, they catch it, take it to their home or sell it.
To save a rare species listed in the Red Book, together with volunteers, Evelina is engaged in the search for turtles, rehabilitation and the return of mammals to their usual environment.
"I volunteer because I want to save the turtles. And I really want all people to be kinder to animals. "
7. Caring for those who need support
16-year-old Angela's volunteer team organizes inclusive programs for children with disabilities.
According to the volunteer, any activities aimed at real inclusion of people with disabilities in active social life give them a sense of belonging and relieve them of the feeling of isolation from their peers.
Such initiatives are equally necessary for all members of society. Human needs human!
"I volunteer because I was taught this at home. I grew up knowing that I needed to help people. "