History of Assistance League of Stockton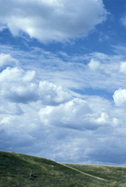 Assistance League of Stockton began our local chapter with a handful of volunteers and many good sources for donations of useable items. Through the years our staff …. which consists completely of volunteers, has increased the public access to a large variety of goods available for families in the San Joaquin valley. Many resources flow to those who need them through the generous community donations. We all enjoy the many friends we make and, the way our volunteers and donors are faithful to keep the "Big Yellow House" thrift store stocked with an abundance of useable items to delight the shopper.
Assistance League of Stockton is an all-volunteer nonprofit philanthropic organization dedicated to meeting identified community needs not otherwise served in the greater Stockton area. Assistance League of Stockton, CA is a chapter of National Assistance League.
National Assistance League History
Assistance League was the first nonprofit, nonpolitical, nonsectarian organization founded in the West to recognize the potential of volunteers in helping those less fortunate to a better, more meaningful life. Read the full national history on the National Assistance League Website. Read Assistance League of Stockton, Ca Mission Statement Below.